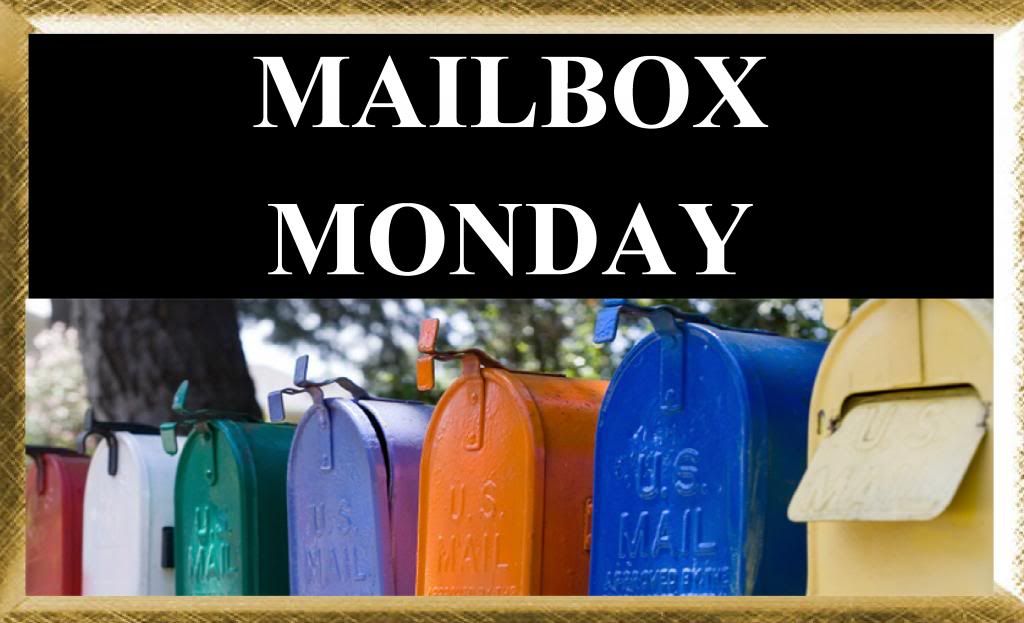 A Monday blog hop organized by T B R and Bookworm Babblings to share books that are in your mailbox and you can hardly wait to read.
1) Follow T B R Bookworm Babblings and I will follow you back
2) Grab the button or make your own.
3) Add your blog to the list.
4) Tell everyone what is in your mailbox :)
I actually just started Listening to this one as an audio book. :)
Book BLURB:
Fifteen-year-old Therese watches her parents die. While in a coma, she meets the twin sons of Hades—Hypnos, the god of sleep, and Thanatos, the god of death. She thinks she's manipulating a dream, not kissing the god of death and totally rocking his world.

Than makes a deal with Hades and goes as a mortal to the Upperworld to try and win Therese's heart, but not all the gods are happy. Some give her gifts. Others try to kill her.

The deal requires Therese to avenge the death of her parents. With the help of Than's fierce and exotic sisters, the Furies, she finds herself in an arena face to face with the murderer, and only one will survive.

BIO:
Eva Pohler writes fiction for teens and adults and teaches writing and literature at The University of Texas at San Antonio, where she lives with her husband, three kids, two dogs, and two rats. She's also an avid lover of books and animals.